TENDANCE AUTOMNE-HIVER / AUTUMN-WINTER TREND : BUCOLIC BALLAD
C'est la fin de l'année, les couleurs changent.La scène se passe dans une maison de campagne au style simple et cosy. Une gamme de teintes naturelles, du jaune orangé au marron, avec un accent de vert et d'or. La nature est très présente avec une stylisation de fruits et de fleurs de fin d'été.
It is the end of the year, colours are changing. The allure of a rustic, contemporary lifestyle. A range of natural tones, with the graduated colours of leaves, set off with a flash of green and gold. Nature is everywhere, fruits and flowers complete the scene.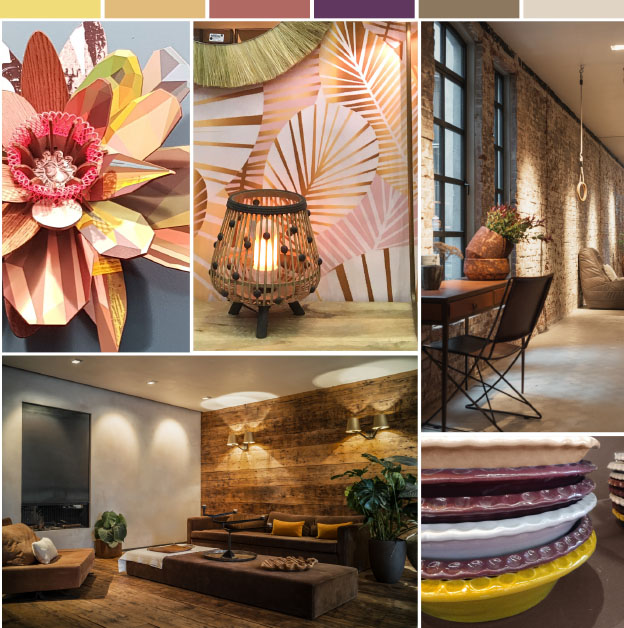 | | | | |
| --- | --- | --- | --- |
| Senteur | Kyra | Pandore | Quadro Kraft |