TENDANCE FÊTE DES GRANDS-MERES & PÂQUES
GRANDMOTHERS DAY & EASTER TREND
Un air champêtre, une nature poétique , libre et insouciante entourent ce thème très printanier aux matières douces et toutes en finesse.
Les coloris sont délicats et pastels mais ensoleillés.
A bucolic atmosphere, a poetic nature, free and careless, are surronding this very spring theme made of soft materials in all delicacy.
The shades are delicates and pastels but also sunny.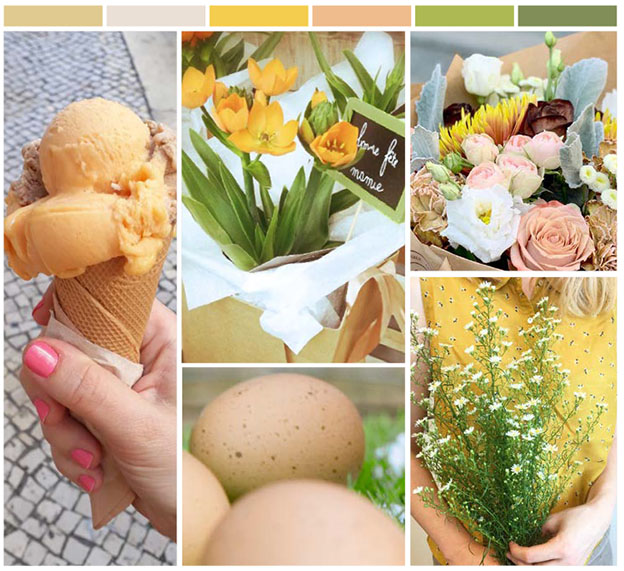 | | | | |
| --- | --- | --- | --- |
| Diabol'o | Pandore | Champêtre | Singular |